Salon du Chocolat
WHAT: Salon du Chocolat
WHERE: Olympia National Hall, Hammersmith Road, W14 8UX
WHEN: 18-20th October, 2013 (Internationally Touring)
PRICE: £12-18
OUR RATING: Skip It! (Unless a chocolate professional)

Salon du Chocolat, serving as the grand finale of Chocolate Week UK, has been wowing crowds since 1994, when it was inaugurated in Paris as the central trade show of the chocolate industry. Supported by the French Ministry of Foreign Affairs, the Salon has been held in many world centres, including New York, Tokyo and Moscow. This time it was London's turn, but for such a renowned show we were left with a somewhat bittersweet experience.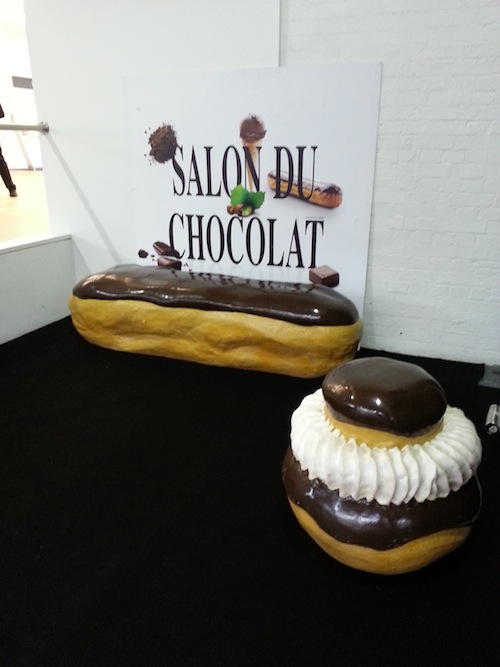 Adam: I am not an expert on chocolate. Don't get me wrong, I love it – especially in its extremely dark varieties – but in terms of my culinary education, it was always relegated to the desserts, which meant preparation rather than content was key. That being said, I am an expert in showmanship and how events should be organised and, unfortunately, for an internationally important trade show, Salon du Chocolat London lacked the spirit which such an affair should certainly have in abundance.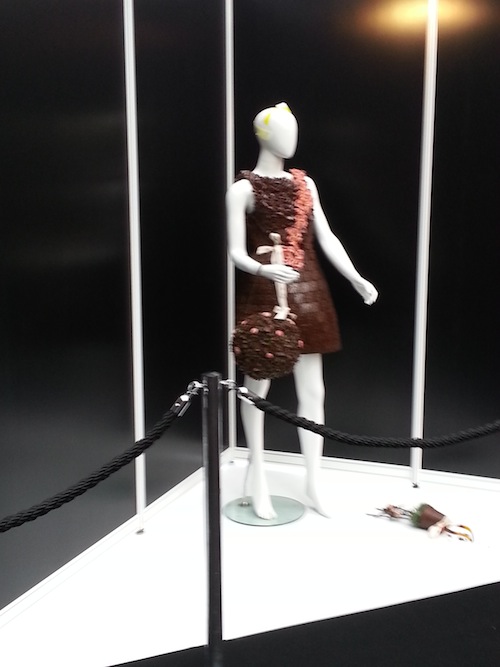 Vendors seemed spread rather thin on the ground and most were less than enthused to be there. I wasn't sure whether this was because of snobbery or their own boredom, but generally my experience of trade shows includes vendors hustling to gain your attention and educating you about their wares. Unfortunately, not many people seemed interested in talking with us, nor did they want us to try their chocolate – which is quite frankly bizarre, considering we were emblazoned as press.
That being said, I did manage to sample enough chocolates to give you the following delicious little factoids. Enjoy!
House of Dorchester
House of Dorchester are a British chocolatier based in Dorset. Founded in 1963, their focus appears to be mints – great for after dinner, as always! Their Milk Mint actually tasted quite similar to an Andes brand mint, a little more subtle on the chocolate, perhaps, but an Andes mint all the same. Dark Mint consisted of a hard white shell filled with dark chocolate, while the White Mint was a dark chocolate shell filled with white peppermint. Honestly, the major failing of all these chocolates in the preponderance of mint. The White Mint especially, these might as well have been labelled mints for all the chocolate in them.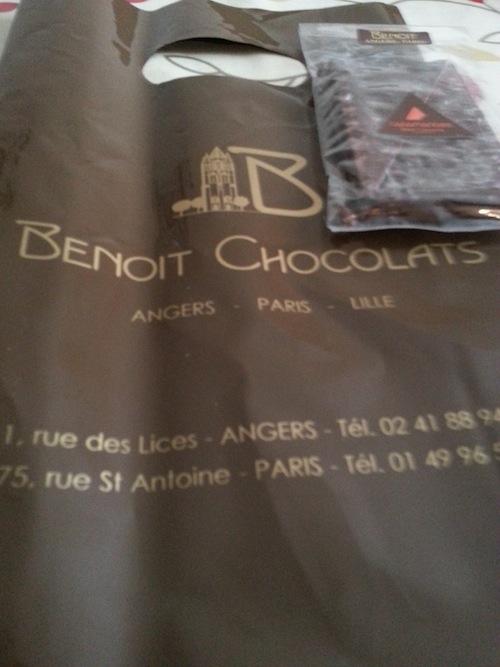 Benoit Chocolats
Benoit Chocolats, founded 1975, are typically French, with a twist. Their speciality is caramandes: chocolate roasted almonds and caramel. Like a luxurious version of a Heath bar, but far more crunchy – a definite winner.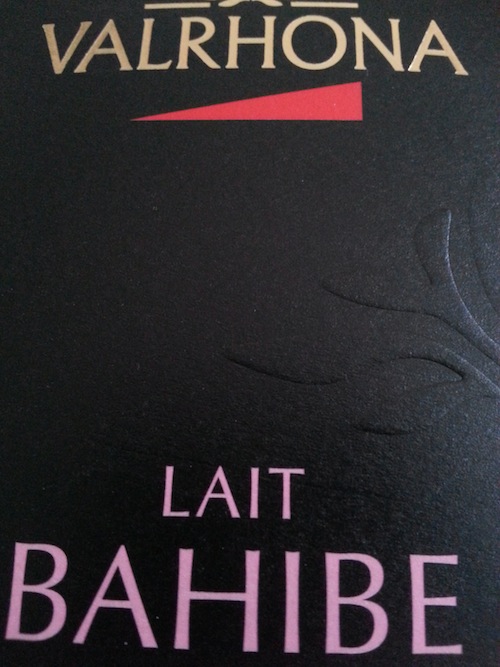 Valrhona: Lait Bahibe
Valrhona is a chocolate that you can pick up most anywhere in the world, yet its luxury should not be under-appreciated. Founded in 1922 in France, it has been using chocolate sourced from the best locations throughout its illustrious history. This 46% cacao milk chocolate is from the Dominican Republic, thus allowing for the single estate flavour to permeate through the entire product. But, let's be clear: when you open a Valrhona, you already feel like you've won a golden ticket – beautiful packaging, interesting bar design and containing one of the best milk chocolates out there, Valrhona Lait Bahibe is a special treat.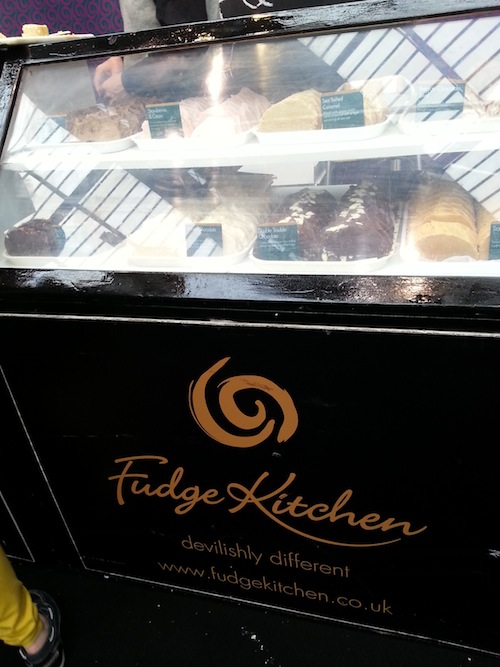 Fudge Kitchen
OK, it might not be chocolate, but fudge was a culinary delight on offer at the Salon. Fudge Kitchen has outposts throughout England and Scotland and even delivers from their website. I tried their vanilla fudge, which was extremely creamy and deliciously sensual – not your average hard fudge!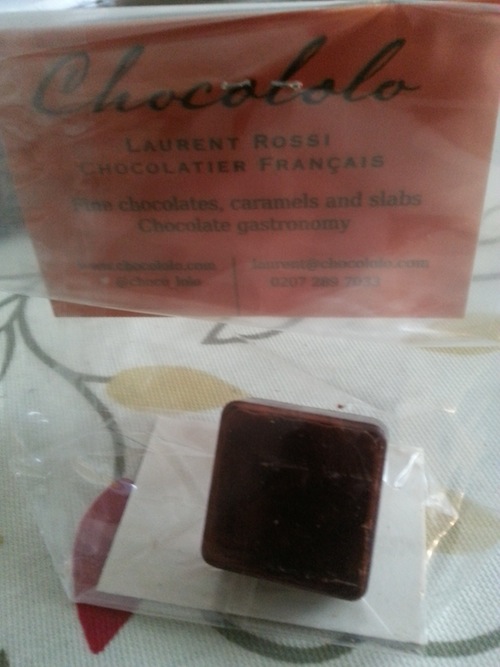 Chocololo: Pink Dusting
This dark chocolate enrobed bitter salty caramel is produced by Chef Laurent Rossi and is, honestly, just alright. The name is quite catchy though, so he wins points for marketing, but you've got to make your product stand up the scrutiny after its purchase as well as before.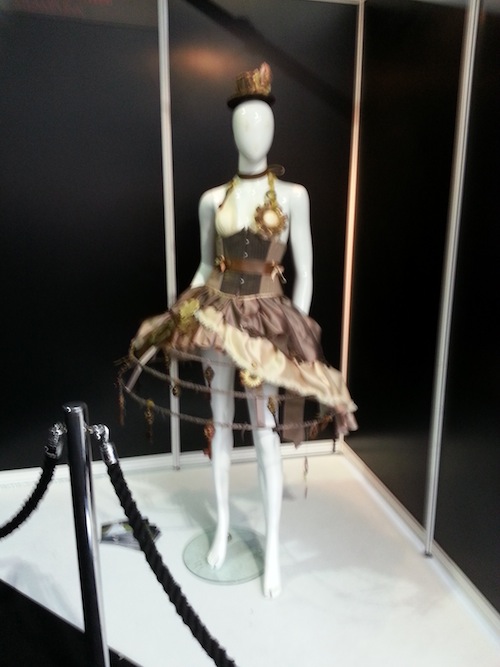 Alicia: Unfortunately, Adam and I did not have to opportunity to partake in some of the bigger showpieces of the Salon, including their hands-on workshops and London's first ever Chocolate Fashion show. What's unique about the show is that because of the materials in use (uh, chocolate!) and the transit difficulties, each fashion show features the work of local designers and chocolatiers, making each show unique. Fortunately, they had several of the garments on display prior to the show, so we did get a few glimpses. Yet while some were interesting conceptually, I have to admit I was ultimately pretty let down by most of them.
Fortunately, despite this and the awkwardness of the convention as a whole, and with quite a bit of elbow work, we were able to sample from quite a few chocolatiers, with a few mentioned by Adam above. In addition to these, I thought I'd give my own feedback on a few others that graced our palettes.
=+ Cocoa Runners
Mini Chocolate Bears: 70% dark chocolate from Peru, made by The Chocolate Tree. The chocolate has a deep roasted flavor with some black tea notes. Despite their milk chocolate-esque aesthetic, the chocolate was actually deliciously very bitter.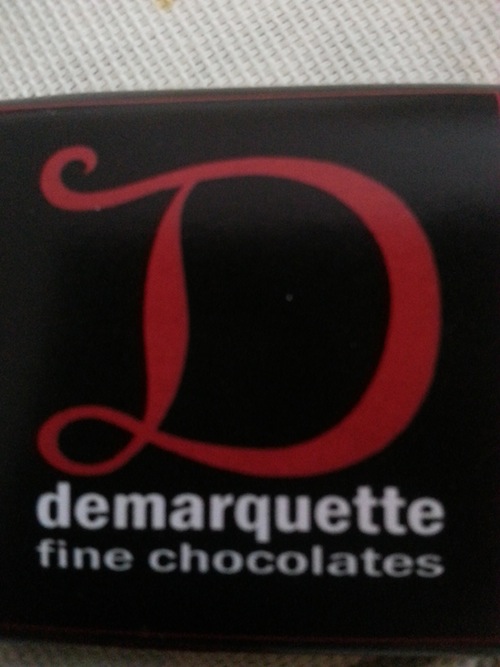 Demarquette
House Chocolate Squares: 71.1% cocoa. Just plain ol' regular chocolate, nothing unique really.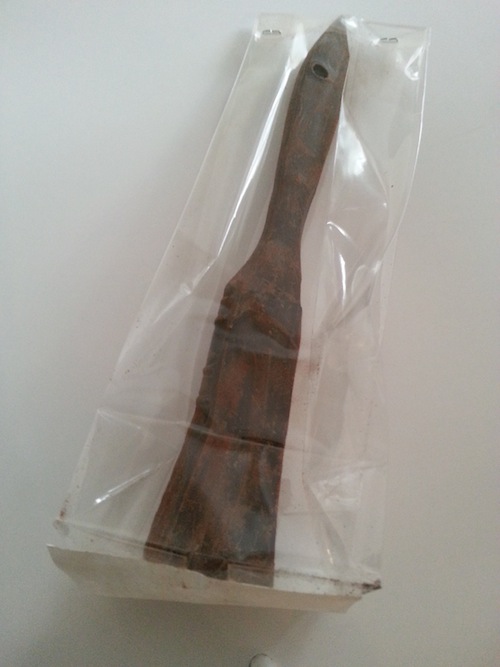 ChocoPassion
Dozens upon dozens of different shapes and works of art in chocolate. We sampled their Paintbrush shape – you could even feel the bristles! Great dark chocolate.
Divine Chocolate
Owned by the Kuapa Kocoo cocoa farmers' co-operative, our favorites over at Divine Chocolate was one of their newer flavored bars, 70% Dark Chocolate with Chilli and Orange, and their 70% Dark Chocolate with Ginger and Orange. Yum!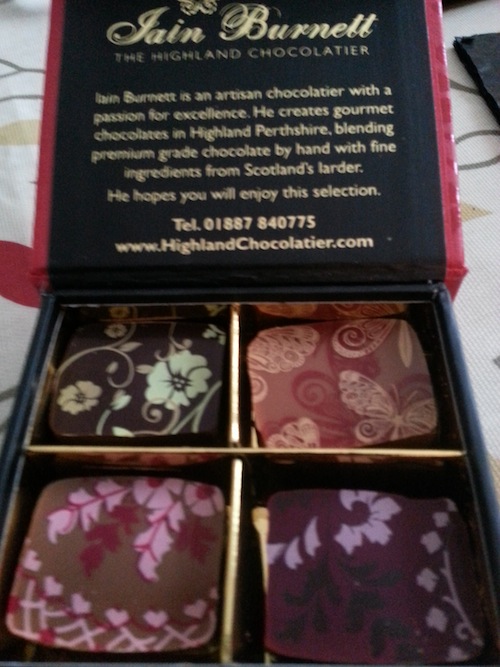 Iain Barnett: The Highland Chocolatier
We sample a few of their intricately and beautifully designed truffles. We started with their strawberry truffles (pure fruit coulis ganache infused with star anise) which wasn't very strawberry-ish and actually tasted more like cherry. We then went onto an unnamed chocolate, which we thought to be dark chocolate and chilli, which was bitter and rich. Their lime truffle was my favorite (tangy lime crushed over white chocolate with a hint of chilli), the only thing was we couldn't really taste the chilli. And finally there was Adam's favorite, a chai truffle (creamy infusion of Assam tea and green cardamom), a really interesting tea chocolate that left a wonderful spiciness.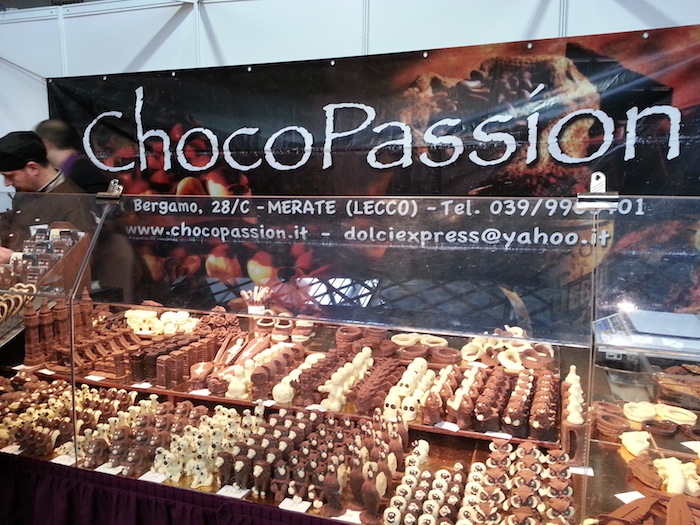 Final Thoughts: Salon du Chocolat hits New York in November 2014, and we suggest that if you are a chocolate professional, this may be one of the best ways to not only taste and buy artisan and specialty chocolate, but to also meet and learn from industry professionals, locally, nationally and internationally. But if you're a simply a chocolate lover, it is just not worth it to pay admission and then have to pay for basically everything else provided, unless you want to spend hours upon hours listening to marketing demonstrations on the stages. Your money would be better spent sampling at some of your local hidden gem chocolate shops. Every city has one, and the ambience of any of those have to be better than the stale and pretentious atmosphere of this convention.
P.S.: For an excellent chocolate experience in Dublin, check out our recent post about Butlers Chocolates over at Storefront City Destinations.